10 Best Neighborhoods in Cary, NC
Posted by Ryan Fitzgerald on Sunday, August 27, 2023 at 8:38 PM
By Ryan Fitzgerald / August 27, 2023
Comment
Best Places to Live in Cary
What are the best neighborhoods in Cary, NC? Here are some of Cary's best places to live with information on local favorites!

Cary, North Carolina, is a great place to live in Wake and Chatham counties that is best known for its low crime rate, excellent schools, job opportunities, and fun things to do. As part of the Raleigh-Cary Metropolitan Statistical Area and recognized as a suburb of Raleigh, many families love calling Cary home.
From beautiful homes for sale in Cary to many delicious restaurants and public parks, Cary offers its residents a high quality of life and plenty of small-town charm. If you are moving to Cary and want to learn more about the area, finding out where to live is a good place to start.
Home to many safe and affordable neighborhoods, there are plenty of communities to choose from in Cary that will fit any lifestyle. Whether searching for a single-family home or townhome, Cary offers various home types and architectural styles.
Here are the ten best neighborhoods to live in Cary
Cary Park
The neighborhood of Cary Park is an excellent community in Wake County that is a special place to call home for families, young couples, professionals, and retirees. Found close to I-540, traveling to Downton Raleigh, Research Triangle Park and the Raleigh Durham International Airport is convenient and easy.
Located in West Cary, this large neighborhood is built around a 28-acre lake and has developed a lot over the years. Considered to be an established neighborhood, Cary Park offers quiet streets, a high safety rating, public parks, grocery stores, and top-rated schools.
Featuring swimming pools, a playground, and social events at the neighborhood clubhouse, there are plenty of ways to meet your neighbors. There is a nice mixture of single-family homes, apartments, townhomes, and condominiums to choose from if you are looking for homes for sale in Cary Park.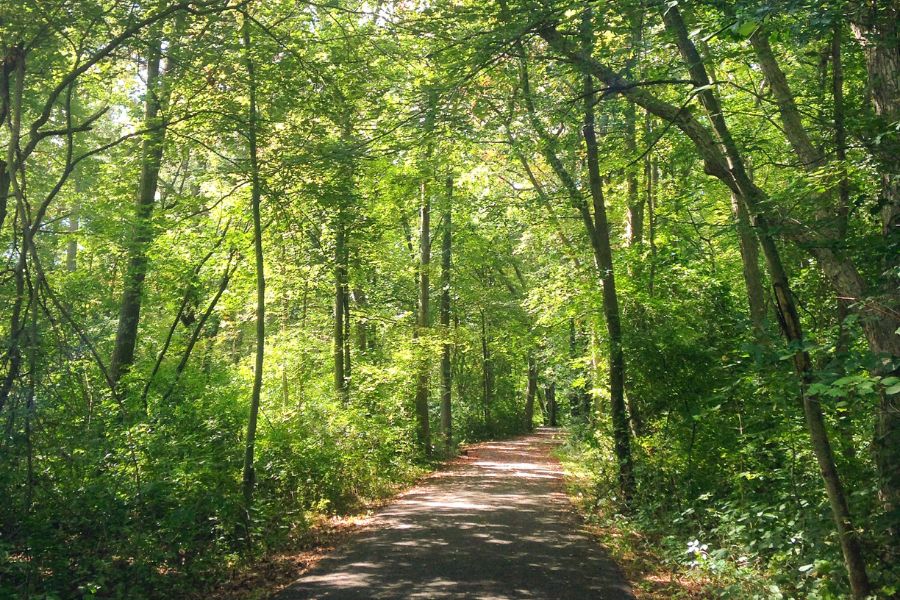 Local Favorites:
Hemlock Bluffs Nature Preserve: Take a dog on a walk at this 140-acre preserve with a three-mile trail system and scenic overlooks in the middle of Cary.
Fred G. Bond Metro Park: Recognized as one of the largest municipal parks in Wake County, there are trails, athletic fields, a rope course, a playground, and an amphitheater that visitors can take advantage of.
Lucky 32 Southern Kitchen: Specializing in farm-to-table southern fare, this restaurant offers seasonal menus and friendly service.
Lochmere
Found within minutes of popular shops, parks, and area attractions lies the neighborhood of Lochmere in Cary. Surrounded by natural beauty and tall trees, Lochmere is one of the best places to live in Cary since it offers a family-friendly atmosphere in an ideal location.
Situated down the street from the WakeMed Cary Hospital and the open air shopping center of Waverly Place, living in Lochmere means that you have access to top-rated medical care, delicious restaurants, and fun things to do.
Home to a semi-private golf club, tennis courts, swimming pools, a lake, a boat dock, and beautiful homes for sale, it is no wonder that so many people want to move to Lochmere. At an average age of 55, Lochmere offers large, spacious homes built on lots of land and in a tranquil area.
Local Favorites:
Lochmere Golf Club: This 18-hole golf course offers a challenge for all levels of players and features a practice green and driving range.
Swagger Boutique: Visit this boutique for cute clothing and accessories at a great price.
Java Jive Coffee and Tea: Located in Lochmere Pavillion, order from a various hot and cold drinks.
Preston
Preston is a beautiful neighborhood in Cary that also happens to be the largest in Cary and in Wake County. Founded in 1992 by the SAS Institute, this sprawling community encompasses over 1,950 acres and has amazing homes for sale.
Surrounding Prestonwood Country Club in Cary which is home to a prestigious championship golf course, tennis courts, and a fitness and aquatics center, Preston is the ideal place to call home for families and golf lovers who want to be part of a welcoming community.
Known to be a safe area in Cary, many homes in Preston sell upwards of a million dollars which is why Preston is recognized as an affluent neighborhood. Surrounded by top-rated restaurants, excellent schools, and fun things to do for all ages, it is no wonder so many people moving to Cary want to call Preston home.
Local Favorites:
La Farm Bakery: This popular bakery and espresso bar features an American and French-inspired menu with baked goods, sandwiches, and salads.
Mellow Mushroom Cary: Specializing in stone-baked pizzas, calzones, wings, salads, and burgers.
Miso Ramen Bar Cary: Visit this laid-back family-owned restaurant for delicious ramen, rice bowls, and other Japanese favorites.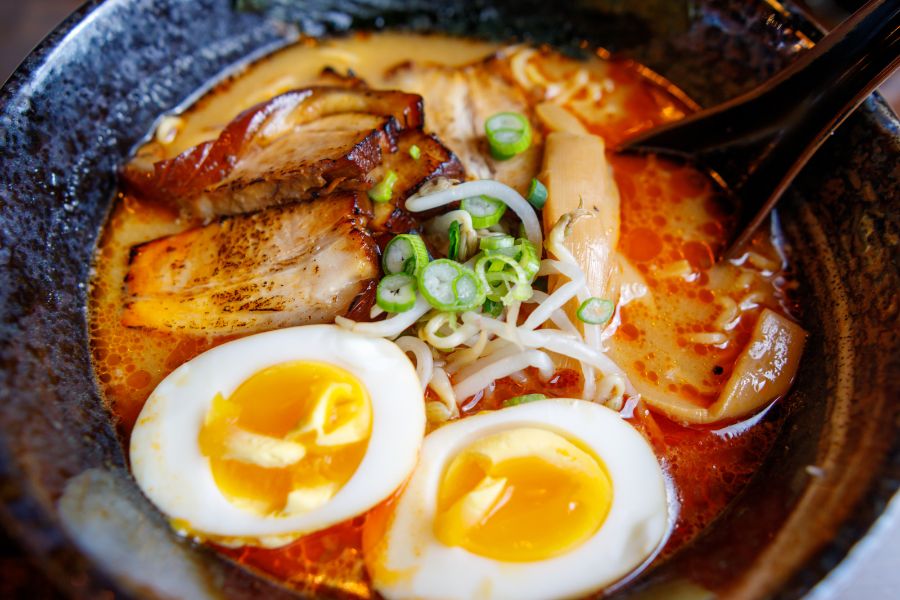 MacGregor Downs
Located just 15 minutes from Downtown Raleigh lies the exclusive community of MacGregor Downs. Found between Kildaire Farm Road and US I/64 West in South Cary, MacGregor Downs is a great place to live for families and retirees due to its high safety rating and proximity to sought-after amenities.
As the home of the MacGregor Downs Country Club, which is a prestigious and private club that was established in 1967, this country club within the neighborhood provides amenities for the whole family to enjoy, including an 18-hole private golf course, state-of-the-art tennis courts, a junior Olympic sized pool, a fitness room, and a clubhouse that offers dining and social events.
The residential community of MacGregor Downs is surrounded by mature trees and well-maintained landscaping, which provides residents a secluded way of life in the heart of Cary. Found down the street from the Shoppes of Kildaire and Downtown Cary, MacGregor Downs is one of the best places to live in Cary for location alone.
Local Favorites:
Cilantro Indian Cafe: Dine on traditional Indian dishes in a casual atmosphere at this award-winning restaurant.
Sassool: This Mediterranean restaurant serves salads, daily specials, and desserts that are all made fresh daily using locally sourced ingredients.
Juice Vibes: Order freshly made smoothies, nutrient-dense juices, and healthy munchies at this locally owned juice bar.
Amberly
The neighborhood of Amberly is a beautiful planned community in Cary that consists of over 1,100 acres of planned development. Considered to be an established and master-planned community in West Cary, Amberly is comprised of mostly medium-sized to large single-family homes and townhomes.
While some residences were built between 1970 and 1999, most homes are newly built. Recognized as a suburban neighborhood, Amberly is a great place to live for families since it provides amazing amenities and walking trails in a fantastic location.
Located near Downtown Raleigh and Research Triangle Park, living in Amberly makes commuting to work or fun things to do in Raleigh easy and convenient. Made up of multiple neighborhoods throughout the community, Amberly offers a variety of homes that range in size and price which makes it a perfect place to call home for all lifestyles.
Local Favorites:
Amberly Local: Offering dine-in, takeout, and delivery options, this is the perfect spot in town for great food and drinks.
Downtown Cary Park: This Downtown Park features a night-lit fountain, and benches, and is a great place to bring the whole family.
Hickory Tavern: Visit this sports bar for a great selection of food, cold drinks, and good times with friends and family.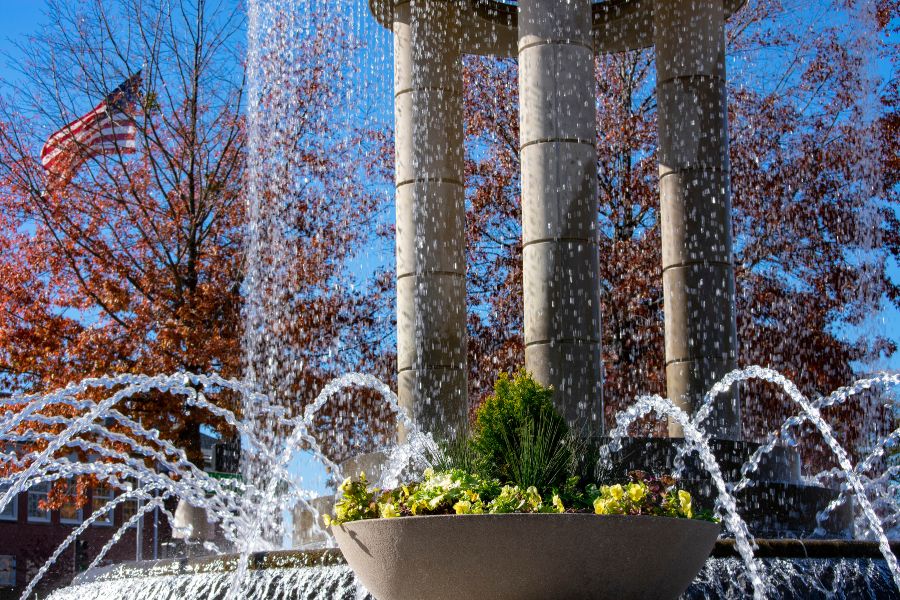 Stone Creek Village
Stone Creek Village is a top place to live in West Cary that is located at the intersection of Davis Drive and High House Road. Considered a mixed-use community, this beautiful neighborhood is the center of shopping, dining, and entertainment on this side of Cary.
Home to a variety of retailers, residents of Stone Creek Village will have access to highly-rated amenities, from salons and spas to some of the best restaurants in the area for breakfast, brunch, lunch, and dinner. A great place to live for families and professionals, Stone Creek Village offers a safe and laid-back way of life.
Local Favorites:
Tazza Kitchen Stone Creek Village: Offering a seasonal menu and dishes made with local ingredients, this is a great place to enjoy lunch, dinner, and Sunday brunch.
Tribeca Tavern: Order gourmet burgers and other creative entrees at this top-rated restaurant with a large selection of local craft beers.
Mi Cancun - Stone Creek Village: From fajitas to enchiladas and some of the best margaritas in town, this is a go-to spot for delicious Mexican cuisine and great customer service.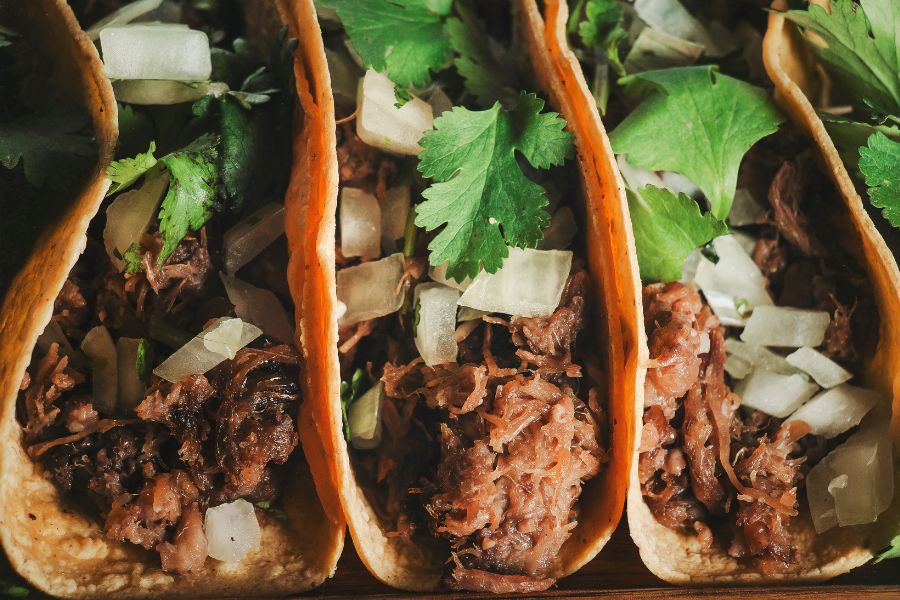 Carpenter Village
Carpenter Village is a small unincorporated community and neighborhood in Western Wake County that is located at the intersection of Carpenter-Upchurch Road and Morrisville-Carpenter Road. Most of Carpenter Village has been annexed by the Town of Cary, and the neighborhood has a population of over 7,000 people.
With a resident average age of 47, most people that live in Carpenter Village are families. Best known for its luxurious homes, many people who decide to move to Carpenter Village are looking for peaceful living and an abundance of community amenities.
With an active homeowners association, Carpenter Village is known to have a tight-knit community that hosts events and activities throughout the year, including holiday events, an annual block party, and a community garden.
Found minutes from popular shopping, dining, and parks, Carpenter Village offers a convenient and accessible location in Cary that is surrounded by natural beauty and farmland. Featuring single-family homes, townhomes, and apartments, there is no shortage of beautiful homes to choose from for homebuyers.
Local Favorites:
Catalan Tapas Bar: Enjoy globally inspired cuisine, small plates, and an extensive wine list in a cozy atmosphere at this locally owned restaurant.
Peck and Plume: The perfect destination for breakfast, lunch, dinner, and weekend brunch, this beautifully decorated restaurant located in the Mayton Inn in Downtown Cary offers a great selection of American and Southern favorites.
Doherty's Irish Pub and Restaurant: Get your fix of elevated Irish food and plenty of beer on tap in this family-friendly restaurant with a full bar.
Copperleaf
Copperleaf is a fantastic and luxurious community in West Cary that is one of the most sought-after and best places to live in Cary for its community amenities and fantastic homes for sale. This gorgeous community is located close to many popular Raleigh neighborhoods, the Raleigh Durham International Airport, Research Triangle Park, and Jordan Lake.
Since building started in 2008, Copperleaf is a new community that features some of the best designs and custom homes in the area. Surrounded by large trees, residents will have access to the American Tobacco Trail and Cary Greenway system.
Offering tons of greenspace for families, walking trails, a playground, a picnic pavilion, and a pool with slides and splash areas, Copperleaf is more than just your average neighborhood. As one of the most desirable luxury home sites in Cary, most homes for sale in Copperleaf offer privacy and large yards with great curb appeal.
Local Favorites:
Sophie's Grill and Bar: This Eastern European-inspired sports bar serves authentic dishes from Bulgaria for lunch and dinner.
Los Tres Magueyes Green Level: This is a go-to spot for delicious Mexican cuisine, reasonable prices, friendly staff, and craft cocktails.
So Hot: Enjoy the ultimate hot-pot experience with a large selection of mix-ins and table heaters that are great for large groups.
Park at West Lake
The Park at West Lake is a peaceful community in South Cary that is surrounded by large trees, quiet streets, and well-manicured lawns. Featuring large modern homes, this master-planned community located at the intersection of West Lake Road and Optimist Farm Road is one of the best places to live in Cary.
Situated near Apex and within a 30-minute drive to Downtown Raleigh, living in The Park at West Lake offers families and professionals an ideal location with plenty of amenities. Located next door to top-rated public schools, including West Lake Elementary School, West Lake Middle School, and Middle Creek High School, this is the perfect place to live if you are moving with school-aged children.
Best known for its high-quality way of life and tight-knit community, most residents can be found hanging out at the community pool in the summer, participating in community events, or walking their dogs on the sidewalk.
Local Favorites:
Crowder County Park: A great place to bring the whole family for a day of outdoor fun, this 33-acre park features wooded areas, a pond with a boardwalk, playgrounds, walking trails, picnic pavilions, and an amphitheater.
Middle Creek School/Park: Doubling as a high school and community center, this park features a disc golf course, a playground, walking trails, and athletic fields.
Chef's Palette: Dine on classic American cuisine in this friendly neighborhood restaurant with a casual dining room.
Wellsley
Wellsley is a charming and beautiful neighborhood in the heart of Cary that is home to over 2,000 residents with an average age of 49. A great place to live for families, Wellsley is made up of mostly luxurious single-family homes that are all beautifully landscaped.
As one of the best places to live in the Triangle area, Wellsley offers beautiful homes at an affordable price and is found just minutes from some of the best shopping, dining, things to do, and businesses. Most homes in Wellsley provide vaulted ceilings, granite countertops, stainless steel appliances, and large backyards, which are perfect for entertaining.
Considered an active community, Wellsley features two miles of sidewalks, a community clubhouse, tennis courts, and a swimming pool. For those moving with school-aged children, some of the top-rated schools in the area include Davis Drive Elementary School, Davis Drive Middle School, and Green Hope High School.
Local Favorites:
Koka Booth Amphitheatre: This performing arts amphitheatre in Regency Park features musical performances, movie screenings, and events throughout the year including the annual Chinese Lantern Festival.
Enrigo Italian Bistro: Dine on homemade pasta and pizza at this Italian bistro with a beautiful patio.
Saffron Indian Cuisine: Enjoy authentic Indian cuisine that is full of flavor from butter chicken to garlic naan.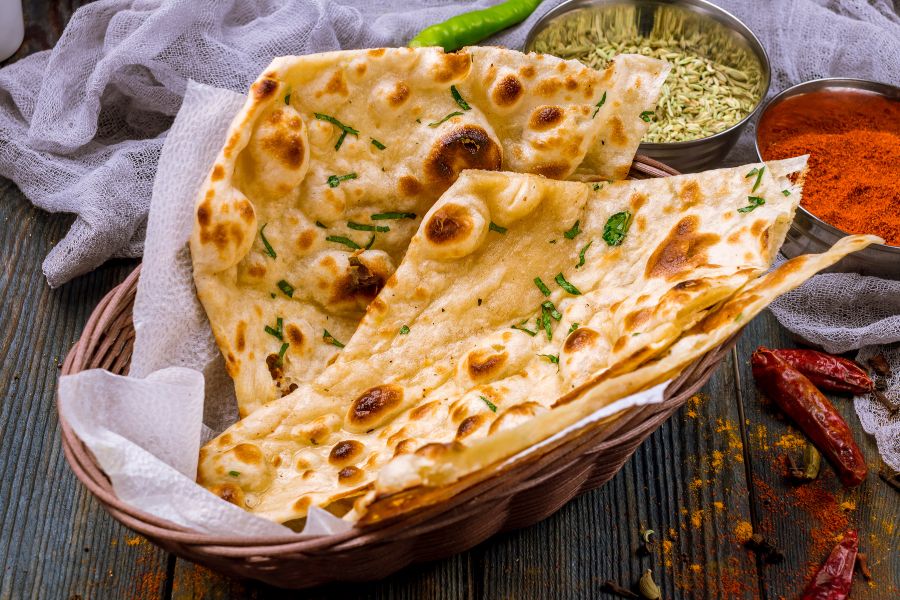 FAQs: Best Places to Live in Cary
Is Cary, North Carolina, a good place to live?
Cary is one of the best places to live in North Carolina and the country due to its high safety rating and proximity to Research Triangle Park and Downtown Raleigh.
Is it expensive to live in Cary, NC?
With a cost of living that is higher than 6% of the national average, Cary is often regarded as an affluent area due to its sought-after location and desirability.
Is Cary, NC, a walkable city?
Providing a walkable downtown and up to 80 miles of walking trails and greenways, the most walkable neighborhoods in Cary are Preston and Cary Park.
Find a great neighborhood in Cary - Final Thoughts
Cary is home to many fantastic neighborhoods that offer amazing amenities in a prime location. As one of the safest places to live in North Carolina, it is no wonder why so many families and first-time homebuyers want to call Cary home.
If you are ready to find your dream home in one of Cary's best neighborhoods, contact us today. We are here to help and answer any questions about the home-buying process.