10 Best Neighborhoods in Raleigh, NC
Posted by Ryan Fitzgerald on Friday, February 17, 2023 at 5:30 AM
By Ryan Fitzgerald / February 17, 2023
Comment
Best Places to Live in Raleigh
Are you considering moving to Raleigh, North Carolina? Here is a guide to some of the best neighborhoods to live in Raleigh.

When trying to relocate, whether moving to a new town or within the same one, it is essential to pick a neighborhood that best suits your lifestyle. Raleigh is one of the fastest-growing cities in North Carolina, bringing in over 70 residents a day. With Raleigh being the capital of the state and the abundance of major companies moving their businesses to the city, it has become a very desirable city.
One unique characteristic about Raleigh is that you can live in a neighborhood near downtown to receive "city" vibes or live on the city's outskirts and have a calm atmosphere. Some of the best suburbs also surround Raleigh to live in if you are considering relocating to a smaller area!
The city of Raleigh has so much to offer to its residents. There are tons of things to do on a sunny or rainy day, delicious restaurants, large shopping malls, local events, and so much more! This guide will walk you through some of the best neighborhoods to live in Raleigh and why!
Let's get to it!
Here are the ten best neighborhoods in Raleigh, North Carolina!
Cameron Village
This community is a highly sought-after area to live in or near. Cameron Village offers almost everything you need, all within a short drive. It is located 10 minutes west of downtown Raleigh and is within a 5-minute drive of North Carolina State University.
This area caters to residents of any age, lifestyle, or demographic. Cameron Village is known for its abundance of shopping and restaurants. They have stores like Harris Teeter, Bailey's, Capital Runwalk, Fox and Bailey, Franchesca's, and many more! While shopping, you are surrounded by many dining options like Cava, Chopt, Chick-Fil-A, Cantina 18, Ajisai Japanese Fusion, etc.
Cameron Village is on the expensive side when it comes to purchasing a home in the area. Their home prices go as low as $500,000 and as high as around $2.5 million. However, the location of these homes makes the price well worth it. Whether you are looking to buy a condo, single-family residence, or rent, each home is so beautiful and unique!
Local Favorites:
Mordecai
There is so much history behind this neighborhood it will blow your mind! Mordecai is a small neighborhood just outside of downtown Raleigh. It is the city's most historic community and has been ranked one of the best neighborhoods in Raleigh.
Fun fact about the neighborhood, Mordecai; The 17th President of the United States, Andrew Johnson, was born here!
Mordecai has become a popular neighborhood because of its close location to downtown Raleigh. It is a perfect spot for those who work in the downtown area or RTP or even those seeking to retire but still want to stay around the city life.
Local Favorites: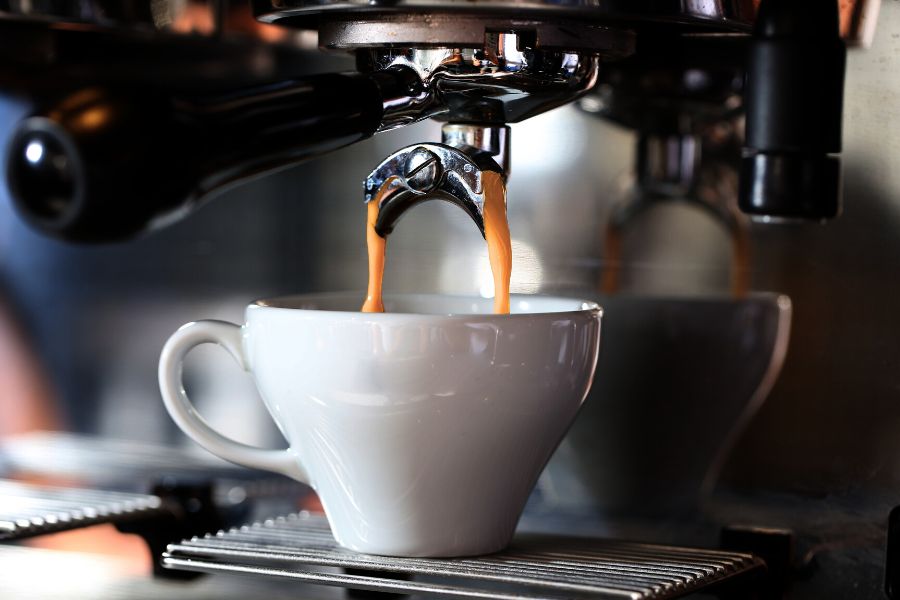 South Park
This neighborhood is somewhat newer because of the recently constructed homes and commercial buildings that have moved into the community. It is located just south of downtown Raleigh and is right on the city's edge. Living in this neighborhood, you still feel the calm and quiet vibes, only minutes from the busy city.
South Park is a popular neighborhood for people to move to because of its affordable housing. It is close to downtown Raleigh, so the home prices are lower than in other areas. This well-established neighborhood is full of older and newly built homes giving the community character.
Local Favorites:
North Hills
We are here to enlighten you if you have yet to hear about how great North Hills has become!
This community has grown to be one of Raleigh's favorite areas. It is full of many things to do, excellent restaurants, corporate offices, and so much more! North Hills is about 15 minutes from downtown Raleigh, so it is just a short commute to the city.
The vibe of North Hills is entirely different than downtown Raleigh. It is a newer, up-and-coming area, so most of the things you will find in this community will be bigger and more modern. They have many living options, from apartments and condominiums to single-family detached homes.
North Hills is well-known for the live music that it hosts in the summer season. At Coastal Credit Union Midtown Park, it has been ranked the ultimate outdoor gathering place in North Hills. You can explore what Midtown Park has to offer while walking around and visiting all the other establishments located inside North Hills.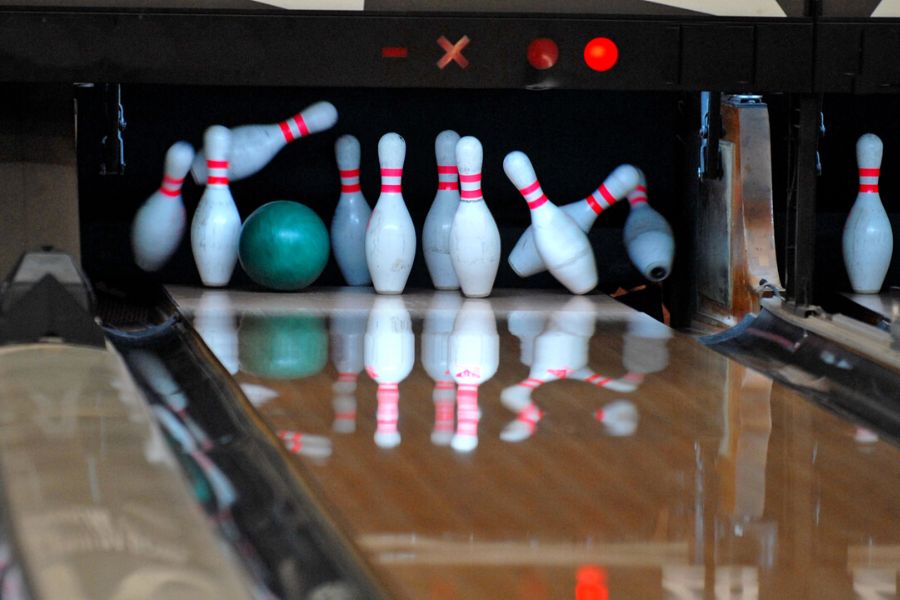 Local Favorites:
Falls River
This neighborhood is perfect for those who are seeking a family-oriented community. It is near the Neuse River, with tons of greenway trails for those who enjoy relaxing nature walks! It is also close to WakeMed North Hospital.
Falls River is a relatively large neighborhood with a median home price of around $500,000, considered affordable in the Raleigh area. Most of the homes in this neighborhood were built in the early 2000s and consist of various home styles. As you look into the community, you will see homes from Craftsman-style homes to Southern Charleston styles.
Not only is this neighborhood a great place to live and raise a family, but it is also near its own small shopping center!
Local Favorites:
Brier Creek
If you are looking for a community to move to with tons of golf courses, Brier Creek is the perfect neighborhood to call home. It is located in the heart of the Triangle, directly between Raleigh and Durham! Brier Creek is full of thousands of single-family homes and condominiums.
It truly is the best place for those who love to golf. Brier Creek is well known for its country club, an Arnold Palmer-designed course in a luxurious golf community. It feels and looks like paradise while also being surrounded by some of the most beautiful million-dollar homes!
This neighborhood is full of families and retirees. Perfect spot for those who would like to live in a large and welcoming area!
Local Favorites:

Five Points
This neighborhood is located north of downtown Raleigh. The name is derived from a five-way intersection that can be confusing if you are new to the area.
It is a relatively small neighborhood, but don't let that fool you! Five Points is full of homes, restaurants, bars, and shopping! Living in Five Points allows you quick and easy access to the city while also living in a quieter environment. It's one of the most desirable neighborhoods in Raleigh thanks to its convenient location.
Five Points is the central neighborhood, but smaller areas exist nearby and within. Some of these communities are Hayes Barton, Bloomsbury, Whitaker Mill, Fallon Park, and more.
As more people move to Raleigh, more people are moving into Five Points. The median home price of this community is around $780,000, which has been an 8.3% increase in just a year!
Local Favorites:
Stone Henge
This neighborhood is perfect mainly for those seeking a family neighborhood or a place to retire.
Stonehenge has tons of retirement options for those who are 55+. Some of those communities include The Cypress of Raleigh, Abbotswood at Stonehenge, and Springmoor. All are located north of Raleigh and below the new highway 540.
This neighborhood is also known for its comfortable living for anyone. They have single-family detached homes, townhomes, and retirement communities. It caters to almost anyone and has excellent amenities like pools, a Racquet club, and more!
Local Favorites:
Boylan Heights
If you are looking for a neighborhood with original characteristics dating back to the early 1900s, Boylan Heights is the place for you! It is one of the most sought-after areas in Raleigh and has an abundance of historical culture, with it being one of the first planned communities in the area.
This community is located just west of downtown Raleigh and near Dorthea Dix Central Regional Hospital. The homes located in this neighborhood are all unique and full of character. You can find architectural homes that include Colonial Revivals, Dutch Colonials, and more styles, all within Boylan Heights.
This neighborhood keeps growing, with around 454 people living in Boylan Heights. The median sale price of these stunning homes is around $580,000 but can reach approximately $1.5 million. In this neighborhood, the cost of the house mainly depends on which style of home you are purchasing.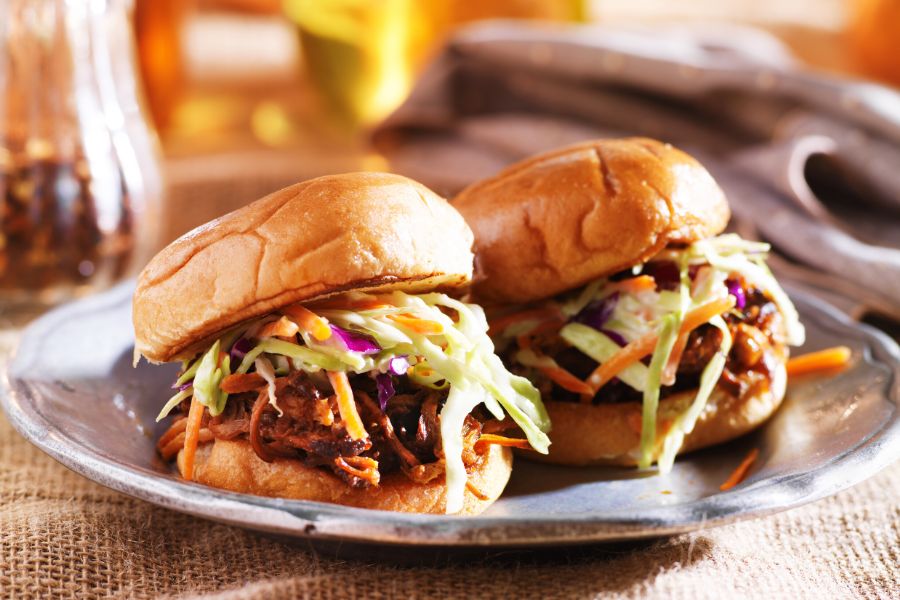 Local Favorites:
Oakwood
Being another one of Raleigh's oldest neighborhoods, Oakwood is a historic district that dates back to the 1800s. This neighborhood is appealing to everyone with all of its beautiful Oak trees. It is a popular neighborhood for young professionals to settle in because it is near downtown.
Even though Oakwood has older homes, it is still considered to be Raleigh's more expensive neighborhood because of its convenient location to downtown. Making it all worth it, you will be within walking distance of dining establishments, bars, escape rooms, and much more!
Local Favorites:
Best Neighborhoods in Raleigh - Our Final Thoughts
As you read through the guide on the best neighborhoods to live in, we hope you got a feel for what Raleigh has to offer. All of the areas around the city are all unique in their way. Raleigh has everything from older, historic to new, modern architecture!
Raleigh has everything you can think of! They have the best bars, restaurants, parks, and more that attract new residents daily. Since Raleigh is a popular place to move to, homes go fast! If you consider moving to Raleigh, you will be satisfied with whichever community you call your home.
Contact us today to connect with a local Real Estate professional to help guide you through the buying and selling process in North Carolina!