Pros and Cons of Buying vs Renting in Raleigh
Posted by Ryan Fitzgerald on Tuesday, February 28, 2023 at 3:12 PM
By Ryan Fitzgerald / February 28, 2023
Comment
Buying vs. Renting in Raleigh
Are you trying to decide whether you should buy or rent a home in Raleigh, NC? Learn about the pros and cons of buying a home versus renting one in Raleigh!
People are constantly relocating to new cities every day. One of those more popular areas has quickly become Raleigh! Raleigh has around 70 residents moving into the city and its suburbs every single day. One of those 70 people might be you!
There are pros and cons to both buying or renting a home. When it comes down to it, housing yourself and your family can be pretty stressful and challenging at times. Living in Raleigh and finding that perfect home to live in is essential when making a big move to the city. Whether you are seeking to rent a home or to buy a home, Raleigh is full of both options!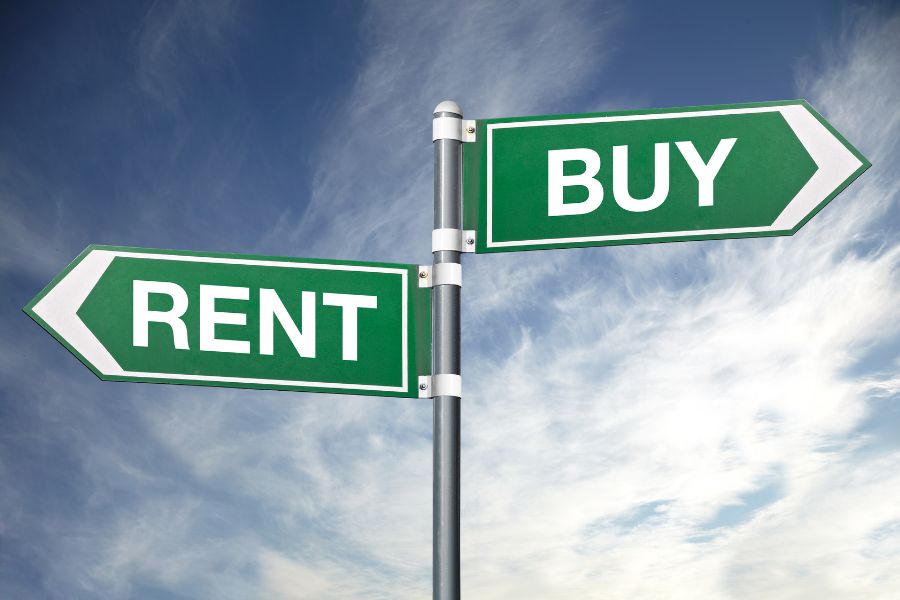 There are a lot of things that go into the decision between buying a permanent home or renting one. Decisions like what you can afford, the location of a neighborhood, if you are moving permanently or just for a period of time, etc. Our best advice to give you as you go through this guide is to contact a local Realtor. Real Estate agents are there to help provide you with advice on what they think will be best for you in the long run! They are professionals at assisting clients in every situation regarding real estate needs and the home buying process.
If you are on the fence about moving to Raleigh, North Carolina, check out our guides on the Best Restaurants in Downtown Raleigh, Best Restaurants in Raleigh, Best Beaches Near Raleigh, and the Best Bars so that you can see how fantastic the city is!
Here are the pros and cons of buying vs. renting in Raleigh, NC!
Should you buy a home?
Buying a home comes with a bunch of benefits! One of the biggest reasons people want to purchase their homes is because you actually own the home. When you buy a home, no matter what financing option you used to purchase it, your money goes into something that is yours.
Another huge plus of buying a home is the fact that you can do anything you want to it; it is yours! If you want to paint your walls purple, you can. If you want to rip up the carpet and add beautiful hardwood floors, go ahead! Your money is going into something that ultimately belongs to you.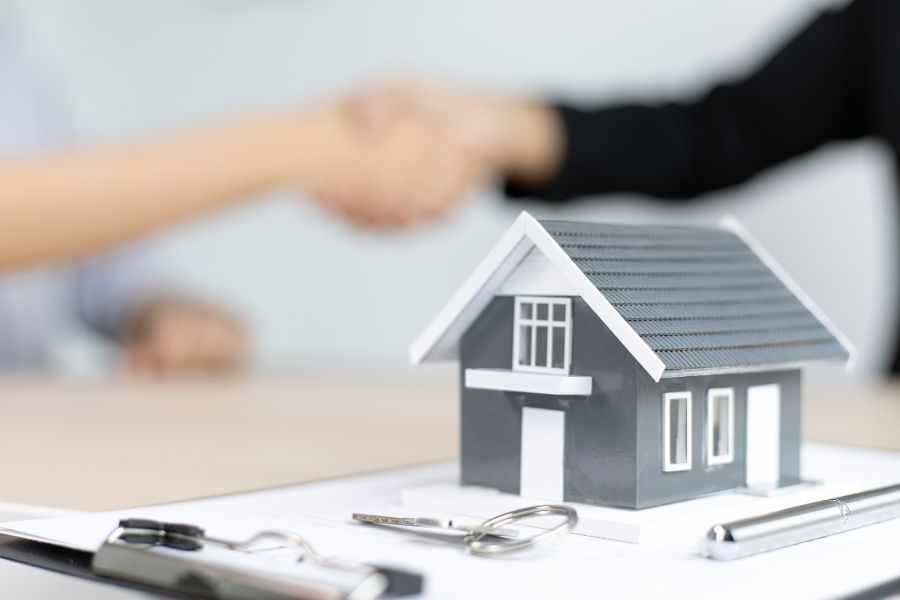 When purchasing a home, figuring out what area you would like to live in can be a tricky one. If you are relocating to Raleigh but are still determining if you want to live directly in Raleigh, don't worry! Raleigh is surrounded by some of the best suburbs there are! A few of these towns have even won awards like "Safest Town" and "Best Place to Raise a Family."
Overall, the average home price as of 2022 in Raleigh was around $425,000. Don't let that number scare you! Just last year, there were thousands and thousands of homes sold, and plenty of those homes were less than the average list price. On the other hand, Raleigh has stunning million-dollar homes! Just in the month of December, there were 2,251 homes for sale in Raleigh, NC.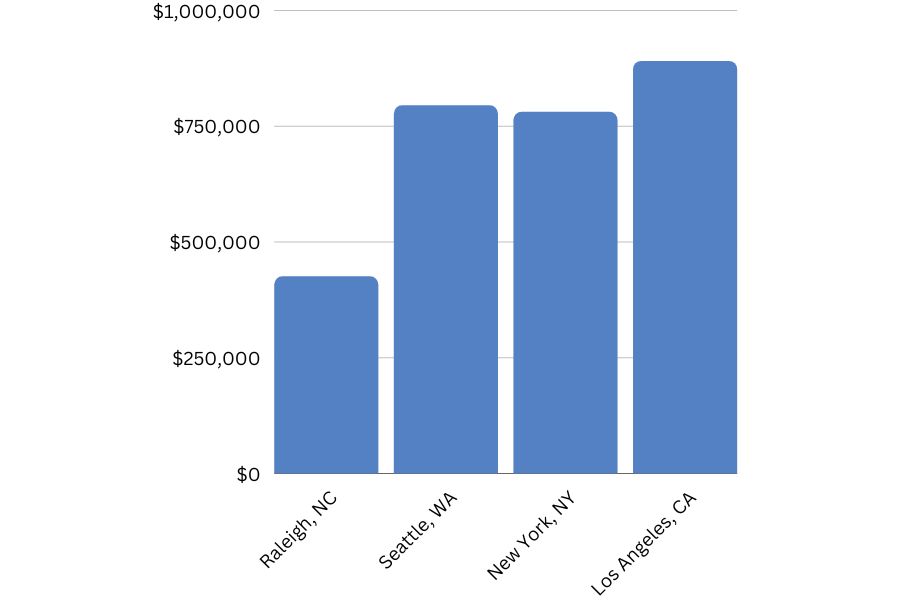 Source: bestplaces.net
No matter what someone's personal budget is or whether or not you are a first-time homebuyer, Raleigh and its surrounding suburbs are guaranteed to have something for you! This is where your trusted Real Estate agent comes in handy! They are there to understand everything you are looking for in a home, your budget, location, etc., and do the nitty-gritty searching for you.
Pros of Buying
Your money is going to be used wisely. You are putting your hard-earned money into something that has your name on it.
If you are considering buying a new construction home, you can design your home and its layout personally before it is built!
An excellent investment and helps build equity.
It provides a sense of stability and community if you purchase a home you plan to stay in for a long time.
Cons of Buying
It can be a long process. If you need a real estate agent that is doing everything they can to make your home-buying process go as smoothly as possible, it can be a difficult time. This is why it is essential to ensure you are working with someone who puts your wants and needs first!
You are solely responsible for any repairs and maintenance that are done to the home.
When buying a home, homeowners can either profit or lose money depending on the housing market and if the prices are rising or falling.
Should you rent a home?
If you are someone who is constantly moving around for your job or personal reasons, renting a home, apartment, or condo could be the best fit for you! Sometimes renting for a short period of time is the better option than immediately buying a home. Many people who are relocating to a new area like to rent for their first few years to get a feel for the area so that when the time comes to purchase, they know exactly what they want.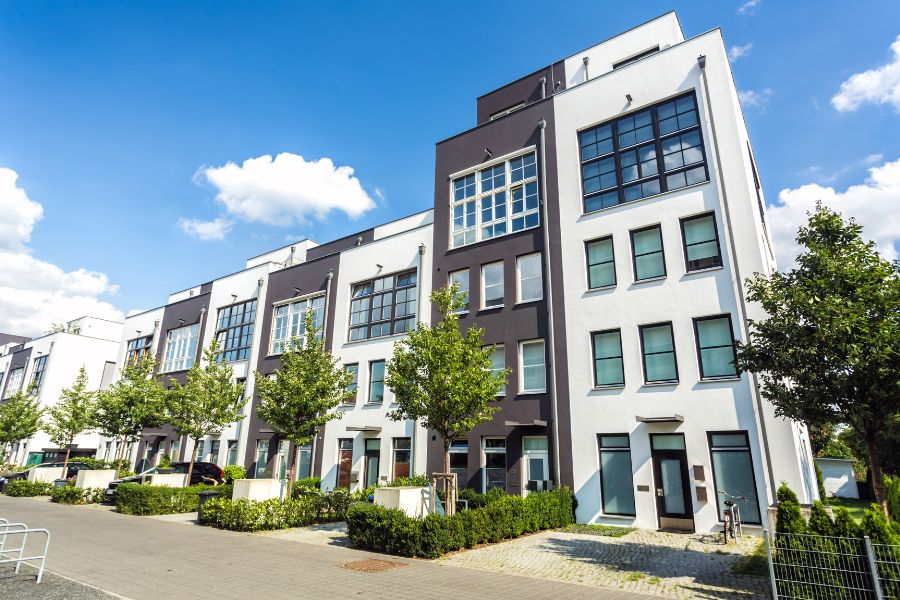 In Raleigh alone, almost half of its residents are renters. If you are leaning towards renting an apartment, this city has tons of great apartment complexes. Some of these complexes are located right in the heart of downtown, on the outskirts of downtown, or in the suburbs. An average apartment (a one-bedroom) in Raleigh is around 957 square feet. The average monthly rent payment is roughly $1,630 in Raleigh, NC.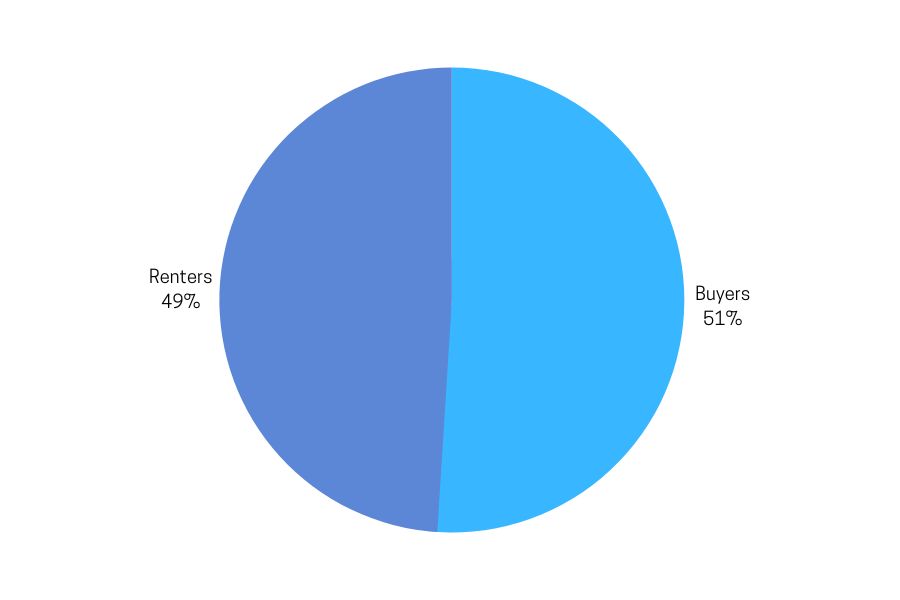 If you are someone who isn't ready to commit to purchasing a home, renting is the perfect option. It gives you the opportunity to live where ever you want with the choice of leaving if you decide. Most young professionals in Raleigh choose to rent starting off. It makes the most sense to those who are living alone, living with a roommate, or someone who is building up the money to purchase a home in the near future.
However, if you are stuck between deciding if you should rent for a few years or just buy a home, speak to a Real Estate agent in the area! You can talk to them about your worries, wants, and needs; their job is to guide you in the right direction. They may even suggest speaking to a mortgage lender who can look at your income and savings and help you navigate the money side.
Check out our mortgage calculator to help you determine how much house you can afford and qualify for.
If you are renting solely because you think you may not be able to afford to purchase your own home, reach out to an agent or lender. There are tons of lending programs out there that can help you decide if it's the right fit for you or not to buy or not buy.
Pros of Renting
You have major flexibility when it comes to moving out whenever without penalty after the leasing term. You can also move out while your lease is still going! That is something that will be stated in your lease when you sign.
You will more than likely have the same monthly payments. When you sign your lease agreement, it will lay out everything that you will be paying for.
The landlord of the home, apartment, or condo will be responsible for handling repairs. This is also something to look into when signing into a lease.
Rent may cover utility costs in some places!
Credit requirements are less strict when getting approved to rent.
Cons of Renting
The landlord of the home you are renting does have the option to raise the rent or sell the property. There are some rules that come with this, but it is still a downside to renting.
You don't have the option to build equity when renting property.
If you have animals, it may cost more and be harder to maintain if you are renting an apartment or condo. Or the place you are renting may not allow animals at all.
You receive no tax benefits when renting your home.
You have regulations when renting a property. You have no freedom to make any cosmetic changes to the home. This also depends on where you are renting. Some places allow you to paint the walls; however, you have to put it all back to its original state when your lease ends.
FAQ
Is renting a home ever a good idea?
It sure can be! It is a great option when you need more clarity about location or if you want to have more flexibility. It all comes down to what feels right, depending on where you are in your life. Some people prefer to rent for many reasons and don't regret that decision!
Is it financially wise to rent a home or apartment?
There will never be a definitive answer to this question. Everyone's finances and preferences are completely different. For some, it could be financially better at the moment or for a short period of time to rent a property. Yes, there are more future benefits in owning a home, but there is nothing wrong with renting if that is where you are at in your finances and life.
Is owning a home really worth it?
Yes. Overall, it is totally worth it to buy a house. It is a great choice if you are ready, willing, and able to do so. Buying a home allows you to have the most significant investment.
How much should you save to buy a house?
Most experts will tell you to save at least 25% of the sale price of the home. When buying a house, you don't just have to pay for the downpayment. There are things that need to be paid for, like inspections, closing costs, moving fees, etc.
Buying vs. Renting in Raleigh - Our Final Thoughts
Whether you decide to buy or rent a property in Raleigh, North Carolina, there is no "better choice." It will always vary depending on the person! It is the American Dream to purchase a home for most, but renting is equal.
Buying a home could very well be the biggest decision some people will ever have to make in their lives. That can be a lot of pressure! This is why some people tend to rent a property before buying it for multiple reasons.
As you read through this guide, you can see that there are pros and cons to both sides. If you are financially not ready or always on the move, then renting may be the better option for you. If you have financial stability and want to settle down for a long time, or even forever, buying a home will probably suit you best in that scenario!
If you need help deciding which option would be best for you, contact one of our local real estate agents. They are incredibly supportive and knowledgeable on anything real estate related. They can provide some of the best advice when trying to distinguish which decision will be best for you personally.