First-Time Homebuyer Programs in Raleigh
Posted by Ryan Fitzgerald on Friday, March 3, 2023 at 10:47 AM
By Ryan Fitzgerald / March 3, 2023
Comment
First-Time Homebuyer Programs
Are you considering buying a home for the first time? Learn about the home buying process and how to navigate first-time homebuyer programs in Raleigh, NC.
Buying a home can be stressful for anyone, but especially for those who are doing it for the first time. Purchasing a home in Raleigh may be the most significant investment and purchase of your life. It is crucial that you do it at the right time and with the right help.
Hiring a real estate agent can significantly ease the stress of the home-buying process. They are professionals in the housing market and are there to provide advice and guidance so your transaction can go as smoothly as possible.
The biggest question most first-time homebuyers usually have is, "Can I even afford to purchase a home?" And the answer to that question is simple, yes, you can as long as you are realistic. There are programs in Raleigh that specialize in helping first-time homebuyers.
Keep reading to learn more about these programs and what goes into purchasing a home.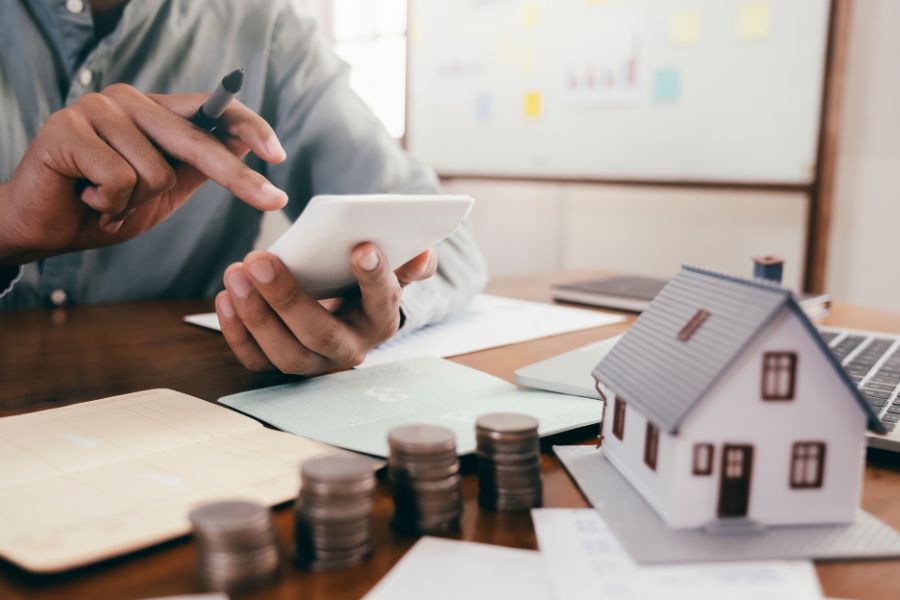 Let's dig into the first-time homebuyer programs
Homebuying Process
Before we jump into the different types of programs that are meant to help first-time homebuyers, let's discuss what the homebuying process even looks like. As most people may know, purchasing a home is more complex. There are more than three easy steps; find a home, pay for the home, and close on the house.
The entire process goes a lot more in-depth than just those easy steps. We are going to lay it out for you in simple terms. Visit our guide, Homebuying Process in Raleigh, to learn more about the process in detail.
Step 1
This is the first and easiest step of the home-buying process. During this step, this is when you determine your future home logistics. It is essential for you to have your wants and needs in a home laid out before you take any further steps. Once you have done this, it'll help the rest of the process smoothly.
This is the step where you will clarify what you would like (or not like) in your future home. Here are a few examples:
Would you like an inground pool?
Would you like a basement?
How many square feet would you like your house to be?
What kind of lot would you like? How many acres?
How many bedrooms? Bathrooms?
Would you like a garage? What size?
Step 2
This step is where you get pre-approved. This is the time when you will talk around to lenders and see if you can get pre-approved for a mortgage. Doing this will also help you decide what kind of budget you would like to look within.
Step two is important, so you are staying within reason when it comes to the price of a home. If you spend months looking at homes that are $800,000 but only have an actual budget of $400,000, you have wasted a lot of time and need to be more realistic.
Getting pre-approved is also essential before you hire an agent to work with. Some agents like to compare getting pre-approved to a "house hunting license." It shows the Real Estate agent that you are being serious and allows them to advise you through the process better.
Step 3
If you have yet to speak with a Real Estate agent but would like to, this step is where you shop around for a Realtor. It is super important that you are working with someone that you trust. It is the Real Estate agent's duty to put your needs and wants in front. They are there to ensure the home-buying process goes smoothly and successfully for you.
Could you make sure you shop around and find someone you will work well with? Hiring an agent means you will be working closely and talking about private information, so make sure it is someone trustworthy.
Step 4
This is the fun step. During step four, this is where you will be attending showings. You (and your agent if you choose) will be looking for homes that are within your budget and have the things you would like in a home. This step is where you can decide what exactly you like about homes or what you dislike while seeing them in person.
Step 5
You'll be able to start with this step as soon as you find the home you'd like to buy. Step 5 is where you send in an offer on the house. Now, just because you put an offer on a home, that does not mean the home is yours. You have to wait to see if the seller will accept, deny, or counteroffer your offer.
This step is better done when you have an agent you are working with. They are there to help you negotiate prices, dates, repairs, and more. They can also get an inside scoop on other information that can help you determine what a firm offer will be in that situation.
Step 6
Once your offer has been accepted, you can start doing the inspections of your choice. Just to let you know, no examination is required. However, your agent will probably advise you to get at least a pest and home inspection.
These are important to determine if there are any underlying problems in the home. Most issues aren't naked to the eye, so hiring a professional to do the nitty-gritty work is very useful. You would not be happy if you spent so much money on a home and then months later find all of these detrimental issues that will burn a hole in your pocket.
Step 7
Obtain your mortgage. This is the part where you will work closely with your mortgage lender. They will then finally approve you for your mortgage and hand over any funds.
Step 8
Step eight is where you obtain title insurance. This is important when trying to protect yourself and your lender from any issues that could arise during a closing. The most common problem is the seller needing to have rightful ownership of the property.
Just that extra step to protect you, your lender, and the money.
Step 9
Final-walkthrough day. This is where you walk the house and the property one last time before closing. It is very important for you to do this step thoroughly if you have a deal with the seller to fix repairs. This step is there for you to make sure the home is in the condition you and the seller had discussed.
Step 10
This is the last and final step, closing day. This is where you will be signing all of your contracts and paperwork. The seller will be transferring ownership and the deed over to you, making it officially your home.
First-Time Homebuyer Programs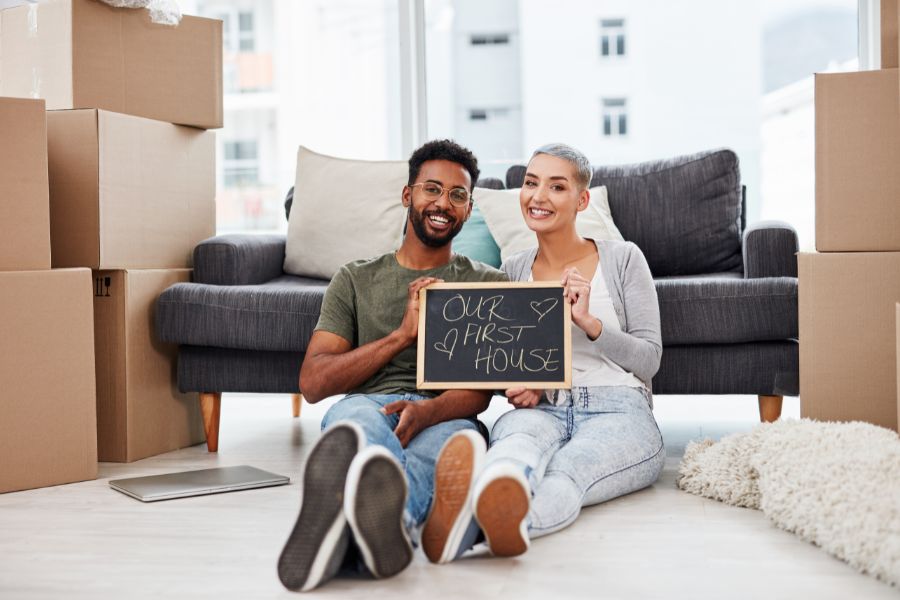 State & Local Programs
N.C. Home Advantage Mortgage
This program is perfect for first-time homebuyers who want down payment assistance! Home Advantage Mortgage is available with 30-year, fixed-rate FHA, VA, USDA, and Conventional loans in NC. This option is for those who are looking for safe, affordable financing with competitive interest rates through participating lenders. You can contact local lenders to see if they participate!
| | |
| --- | --- |
| You are eligible if... | What properties are eligible? |
| - First-time homebuyer purchasing a new or existing home | - New and previously owned single-family homes |
| - Buy a home in NC and move in within 60 days of closing | - Townhomes |
| - Your annual income is not more than $87,500 | - Condominiums |
| - You apply for an FHA, USDA, VA, or conventional loan through participating lenders and meet the sales price limits of the loan-type | - Duplexes (not available for conventional loans) |
| - Legal citizen of the U.S. | - Manufactured homes (only new, never lived in, doublewide on a permanent foundation) |
| - Your credit score is 640 or higher | |
National Programs
USDA Rural Development Program
This program is perfect for those who are first-time homebuyers who have a low to moderate income range. One thing to note about this program is that you can be a first-time homebuyer to qualify. Anyone can benefit from this loan if they are eligible.
USDA partners with lenders across the country to be able to offer 100% financing on eligible homes. Because of this, a USDA loan's qualifications are usually more strict than other loans.
The U.S. Department of Veterans Affairs
This VA loan offers 0% down financing options for first-time home buyers and military veterans. However, this program is only available to those who are veterans, so it may not apply to you. If it does, it is a great program to use when purchasing your first home, and they aren't as strict as the USDA loan.
Which Mortgage is Best for Me?
Many people need to realize how affordable real estate is in Raleigh. If you are looking to find the best mortgage for your circumstance, it is best to shop around. Speaking to different lenders can help you understand which mortgage program would work best for you.
Everyone is different, and everyone's situations are different. There is something out there for everyone. In the meantime, the best thing you can do is increase your credit score. The higher your credit is, the lower your interest rates will be.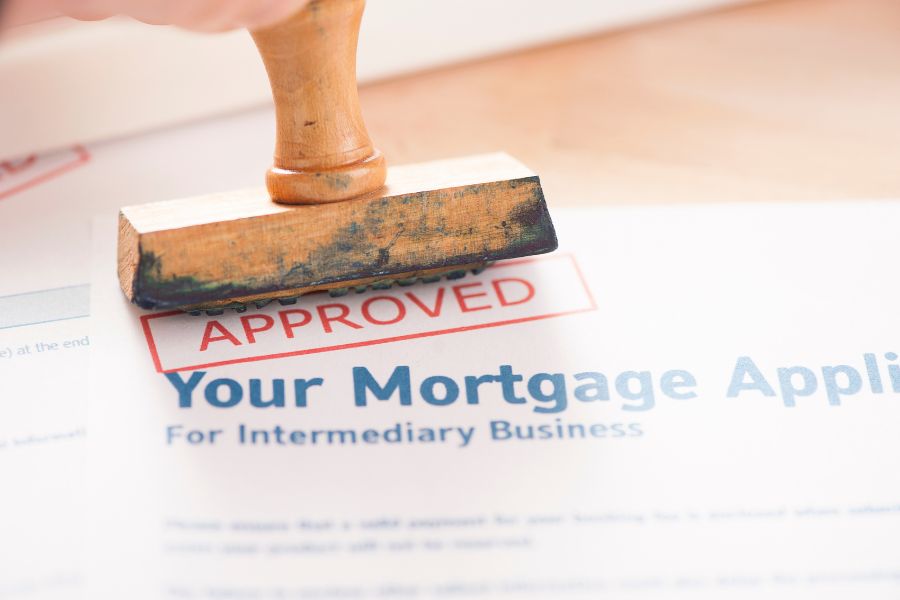 Here are a few helpful tricks to keeping a good credit score:
Track your score online
Don't apply for credit lines you don't need
Don't use all of the credit that you have available, and make sure you are paying it off ASAP.
Dispute all credit errors.
Speak to an expert if you are struggling to raise your credit score
Cheapest Places to live in Raleigh
Overall, Raleigh is an affordable place to live. However, depending on your circumstances, affordability can mean different things to different people. It is important to remember that living in any "big city," especially the capital, will be more expensive than living in the suburbs.
If you are a first-time homebuyer, purchasing a home in Raleigh or the surrounding suburbs is totally doable. With the help of the programs, Raleigh is overall an average place to live price-wise. If you are a young professional just now learning the ropes of the adult world, starting in Raleigh is a great idea.
Raleigh has many opportunities for you, whether getting a job, making new friends, or obtaining new hobbies. This city and its beautiful neighborhoods will not disappoint you.
Housing Market in 2023
If you have been keeping up with the real estate market, you may have noticed the change that has been happening. The biggest thing homebuyers are facing in 2023 are the skyrocketing interest rates. Towards the end of last year, the interest rates increased substantially after home prices hit an all-time high.
Entering this year, rates and home prices started to level out a tad. This has caused an influx of homebuyers to decide to begin the process of purchasing a home. However, the housing supply still remains limited. Mortgage rates were so low a couple of years ago that they enticed people to go out and buy homes and are now staying put.
Many people are wondering if the housing market will crash. Experts are still determining if the median home prices will decrease, remain the same, or increase as the year progresses. Currently, home prices remain higher than average but lower than they were last year in 2022. The cost of homes depends on where the mortgage rates will go.
However, there are some signs that the housing market will correct itself. Mortgage rates are starting to decrease slowly but surely. As time goes on, home prices will begin to go down. This market requires patience as there are a lot of factors that determine where it stands.
I'd like to point out that working with a local Real Estate Agent when considering buying or selling a home is essential. They are trained professionals and know the market well. Realtors are there for you to gain knowledge and advice on the housing market. If you want to connect with an agent, contact us today.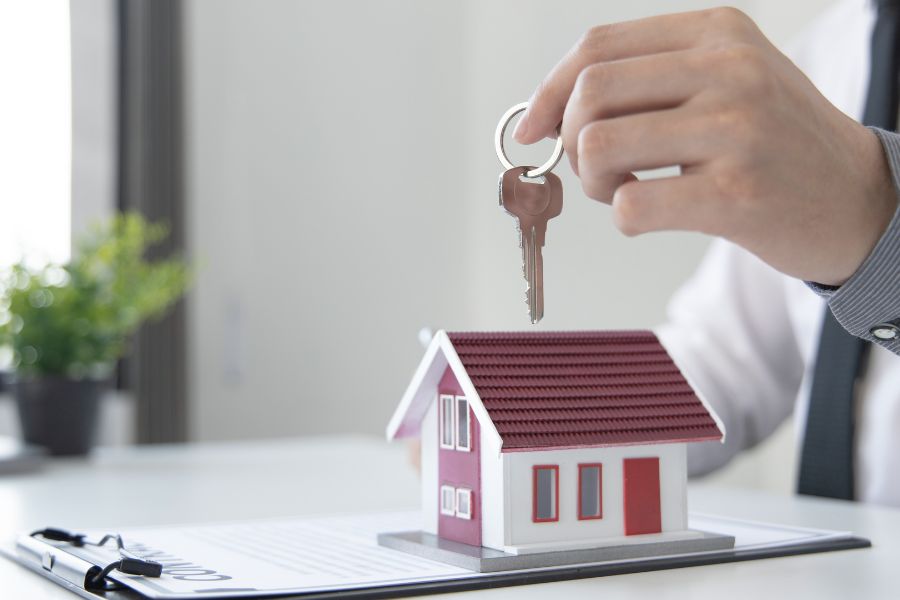 First-Time Homebuyer Programs - Our Final Words
Raleigh is a fantastic place to live due to its delicious restaurants, exciting bars, and proximity to beautiful beaches. Luckily, there are plenty of homes available whether you choose to rent or buy.
Buying your first home does not have to be your dream house. The best part about now being when you buy your first home is that you no longer need a 20 percent down payment. You could very well even receive money at the end.
This process is supposed to be exciting. Purchasing a home has been known as the "American Dream," no matter what the home looks like. As long as you are happy with your decision and it fits your lifestyle, you have made the right choice.