Home Buying Process in Raleigh
Posted by Ryan Fitzgerald on Wednesday, February 22, 2023 at 10:32 AM
By Ryan Fitzgerald / February 22, 2023
Comment
Steps to Buying a Home
Are you considering purchasing a home in Raleigh and want to learn more about the home buying process? Here is a step-by-step guide to buying a home in Raleigh!
If you are thinking of moving to Raleigh and purchasing a home, there are some things you should know beforehand. This city has been growing increasingly daily as thousands of people are moving to Raleigh every month. It has become a highly desirable location for young professionals, families, and even retirees.
Raleigh has been booming in the housing market because of all the people trying to relocate here. The biggest reason behind the significant relocation has been jobs! Raleigh is a part of the Research Triangle Park, also known as RTP. This business park is home to hundreds of major companies, and more keep coming in. Not only do residents find Raleigh beneficial to their lives, but companies also find Raleigh to be a great home base for their business.
No matter the reason behind the relocation to Raleigh, the city has so much to offer either way! If you are on the fence about buying a home, you can just read our guide, which goes over the pros and cons of buying a home vs. renting one. Hopefully this guide can ease your mind more about this decision since it is a big one!
Buying a home can be a stressful time for some people. It is not the easiest decision or process in the world. We created this guide to walk you through all the important things there is to know about buying a home. There is a lot that goes into this purchase, and that is why it is essential that you reach out to a local real estate agent when the time is right!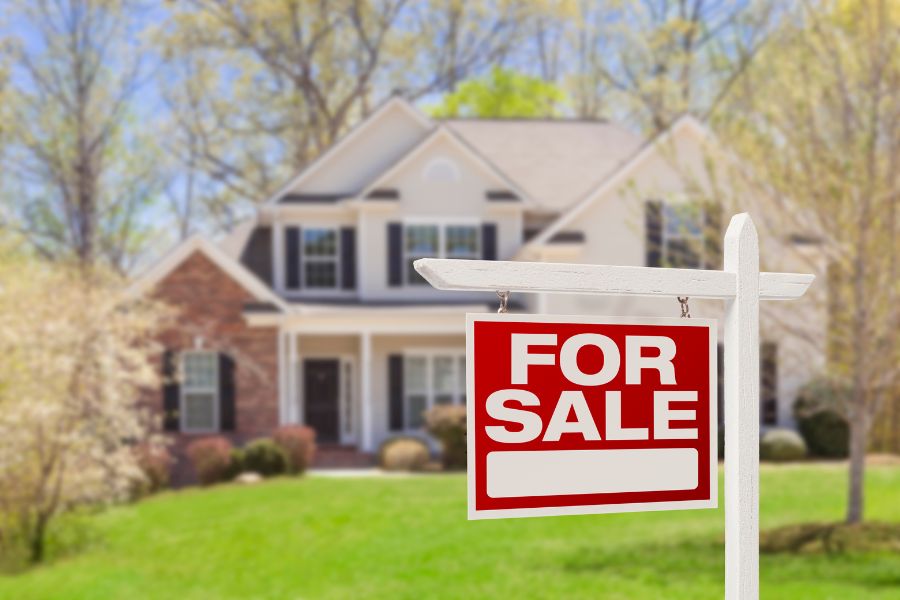 Home Buying Process in ten simple steps!
Step 1: Figure out what you are looking for in a home.
This step is the most important part when deciding the needs and wants of your future home. There are a handful of things to consider when you are purchasing your own home.
You first need to decide what type of home you would like and home logistics. There are many different options out there, like a townhome, single-family detached home, condo, etc. Depending on the type of person you are, you may lean towards only wanting a townhome or vice versa.
The next thing you need to consider is what size of the home or lot you may want. Some people pick their future home based on how many acres the home sits on or how many square feet the home itself is. If you're the type of person, who would like a spacious backyard to fence in, figuring out how many acres a lot is important.
Now you are going to want to decide on a location and neighborhood. Most people who are moving to Raleigh like to focus on the suburbs of Raleigh. Most of these suburbs are all within 45 minutes of downtown or the Raleigh Durham International Airport. Home prices and size vary as you determine which town you would like to advance your search to.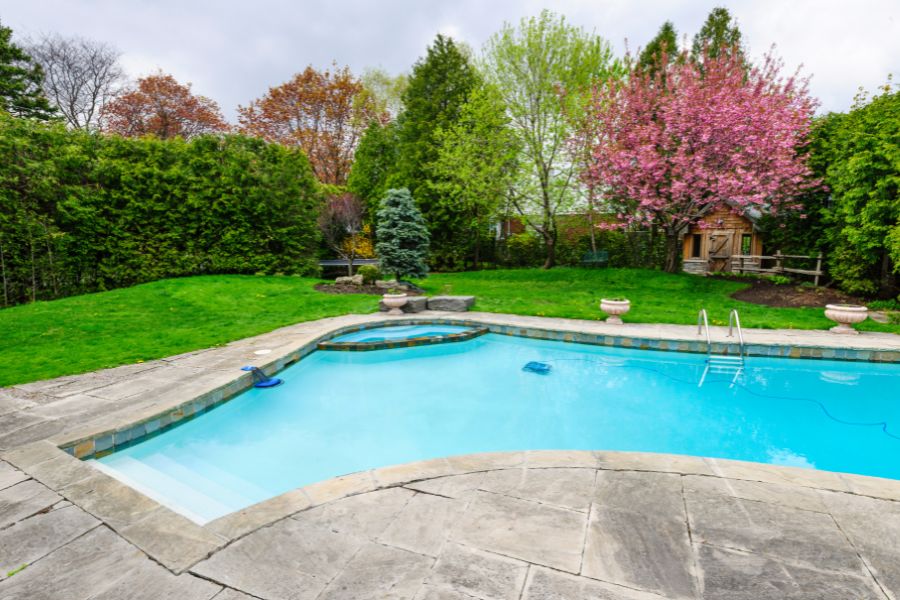 Finally, you are going to need to decide what type of floorplan you would prefer. Do you want a one-story or two-story home? How many bedrooms and bathrooms do you need? Is having a garage a must? Would you like a finished basement? An inground pool? These things are essential to figuring out before officially starting your home search!
Step 2: Get pre-approved for a mortgage!
Another essential step to be done before officially shopping around for your home. This step is there to make sure you figure out some kind of budget before you start looking at homes way out of your price range. Getting pre-approved is like getting a "home search license." Luckily, there are plenty of first-time homebuyer programs that specialize in helping first-time homebuyers.
That pre-approval letter will show you a rough estimate of what you can afford and what type of loans you can obtain before searching. It is an easy process and looks into all of your income, expenses, credit, and more! You can get a pre-approval letter by connecting with a mortgage lender. These lenders are there to walk you through what you can afford before you start searching for a home.
Keep in mind that if you are going to be working with a Real Estate agent, they may ask for this letter before showings. It is just one of those things agents like to have access to so they can set up your search and show you homes that are truly within your spending limits.
Step 3: Shop around and hire a trusted local Real Estate agent.
Before we get into this step, remember that you are not forced to hire a real estate agent. However, having a Realtor that knows the ins and outs of the housing market will be super beneficial in the long run.
In order to figure out who you would like to work with when starting to look for a home, talk to your friends and family. Everyone around has used a Realtor once or twice in their lives and may have someone they loved working with. You may also have some friends and family who are Realtors themselves!
If you would like to go further than that, research online! Find a trusted real estate firm and read all of its reviews. Check their websites and social media profiles to ensure that your values align prior to taking this vital step.
There are green flags and red flags to keep in mind when deciding which company to work with. First things first, YOU are hiring THEM. These agents are working for you! Keep an eye out for super pushy Realtors that are just trying to get paid. This is going to be a significant investment in your life, so you are going to want to work with someone that is putting you first.
We have a team of local Realtors that are extremely loved by their coworkers and clients. Contact us here to reach them!
Step 4: Search for that perfect home!
Now for the fun part! This step is where having a Real Estate agent is highly beneficial to your home-buying process. Your Realtor has access to every home that is currently on the market in the area you are searching for and the homes that are coming soon!
This is where you will schedule showings and see homes in person if you like the homes your agent is sending to you. This is also the part where you can determine if your agent is the right fit for you. A good agent should be sending multiple houses weekly or as soon as new ones hit the market that matches what you want.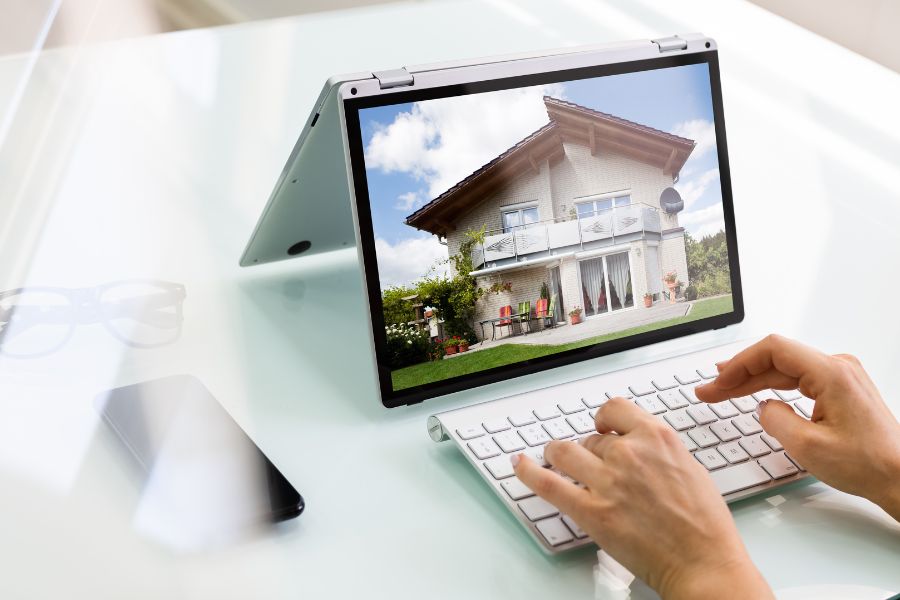 During this step, keep an open mind when viewing homes online. Only some homes look like the pictures that are posted on the listing. Some pictures make the house look like it is in a better condition than it is, or worse than it is. Going and viewing a home in person that has so much potential will allow you to get the complete picture of a home.
This step can be the most time-consuming based on what you are looking for in your future home. For example, if you are looking for a home with a finished basement. Depending on your budget, those homes are rare and more challenging to find.
Don't lose hope at this part! The Raleigh housing market is constantly booming, with more homes coming on the market daily. The right one is out there!
Step 5: Once you find your dream home, make an offer on the property.
Now you have found the home that you would love to purchase. It is time to work with your Realtor to decide what type of offer you would like to put on the property. There are a lot of things that go into putting an offer in. It's not just writing the price you will pay for the home and sending it to the sellers.
Putting an offer on the house is a crucial step in the home-buying process. This is the part where you show the sellers that you really want to buy their home. On the offer letter, you will see things like purchase price, due diligence, earnest money, contingencies, closing date, etc.
For example, if you are trying to purchase a home but have to sell your own house first or want to close on a specific date, but the sellers need to sell their home as soon as possible, they may not accept your offer because their wants and your wants don't precisely align.
This is where your Realtor will guide you in how much money you should offer for the purchase price depending on the market, how much money you should put for due diligence, etc. If you are working with a trusted agent, they will provide you with advice on what they think will help you win the offer.
Having an agent during this step is excellent! They can also do things like negotiate on your behalf and be the middleman. They can communicate with the other side to see what you need to do or what prices you need to put on an offer in order for it to get accepted.
Step 6: Schedule the inspections that you would like.
This step comes after the sellers have accepted your offer! Now it's time for you to start scheduling any inspections you would like to be done on the home. Remember that any inspection you get done is all paid out of pocket by you, the buyer.
The most common inspections that buyers get done on a home they are in the middle of purchasing are a pest inspection and a home inspection. You want to get all of these done before you schedule the home appraisal.
You may be wondering why a home inspection is important. You will hire a professional that will review the electrical, plumbing, roof, overall structure of the home, and more. The inspector looks into all of this to ensure that there aren't any detrimental problems. If this goes well, then you are ready to obtain mortgage approval!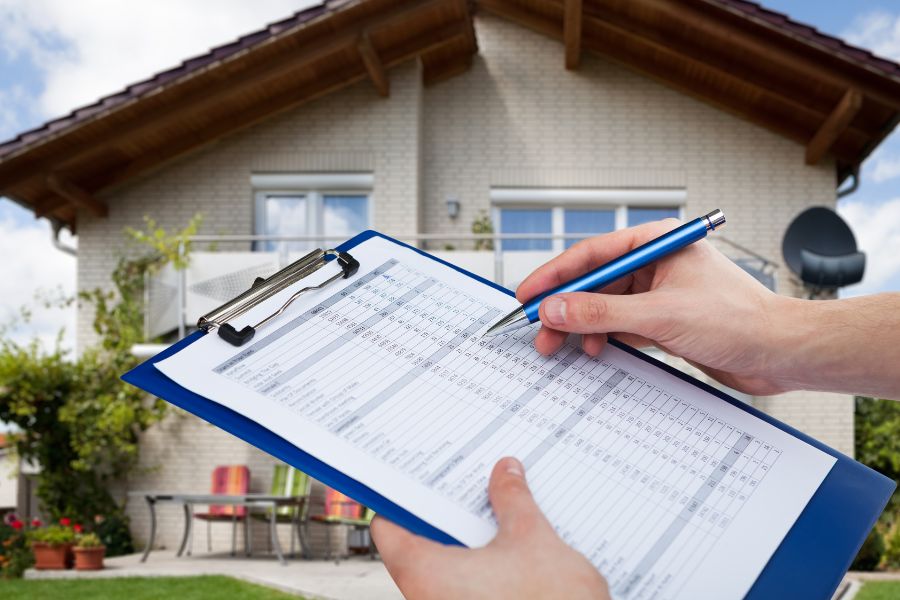 Step 7: Obtain your mortgage.
Obtaining your mortgage approval is a simple step if you have already been pre-approved. This step is to get approved by your chosen lender officially. Your lender will then give you a set of money to purchase the home. This money is then paid back by you over the next several years, with interest.
Each loan has a different turnaround rate from the time you complete the application to the time you receive your loan. So, depending on which loan you will be receiving will determine when you will be given full approval and the loan itself.
Step 8: Obtain title insurance!
This step is extremely important in this process. Title insurance is a vital component of purchasing a property because it protects both you and your mortgage lender. For any reason, if the seller didn't have rightful ownership of the property when they sold it to you, the buyer, this protects you and the lender!
It is crucial that you mainly protect yourself with title insurance. With this insurance, you could gain a substantial amount of money and potentially the home altogether!
Quick and easy step - obtain title insurance to be safe!
Step 9: Final walk-through.
This is when you get to walk through the home one last time before you close on the home. If the seller of the home had agreed to repair certain things, this is the time when you go in and make sure they kept their end of the deal.
During your final walk-through, you will want to check the following things.
Turn on and off the lights
Run water in sinks, check for leaks
Test appliances that are left in the home
Check the garage door openers
Open and close all doors and windows
Flush all the toilets and check the plumbing
Inspect ceilings, walls, and floors for damage
Run garbage disposals and exhaust fans
If everything looks great, it's time to close on your home!
Step 10: Closing day!
Everyone's favorite day during this entire home-buying process. You will know when this day is based on the contract. Your contract will also let you know when you may move into the home. Most of the time, you can move in day of closing, but always specify.
This is when the deed of the home is transferred over to you. Keep in mind most people don't realize that it is only officially your home once the deed has been recorded with your name on it as the new homeowner.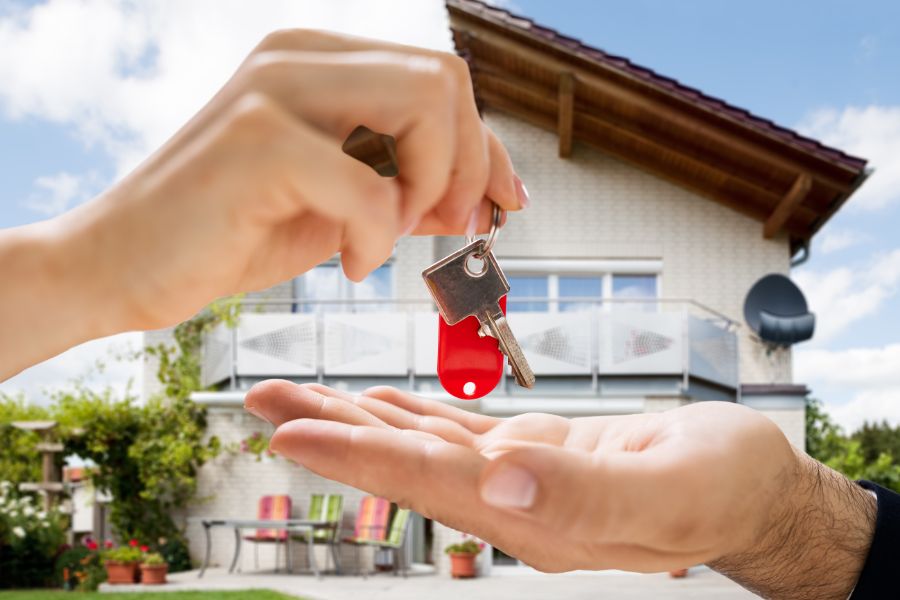 The seller typically pays the transfer tax. When the ownership is transferred in the state of North Carolina, a tax of $1 per $500 is imposed on the property.
If you have any closing costs, this is the time you will pay those as well. A standard closing takes about one to two hours if both the buyer and seller are in full agreement!
Home Buying Process in Raleigh - Our Final Words
We hope that this step-by-step guide to the home-buying process in North Carolina was helpful! During most of these steps, the Realtor that you have hired to help with your transaction will keep you updated on what is next. However, it is nice to know what goes on behind the scenes and understand the importance behind every step.
If you are considering moving to Raleigh, North Carolina, contact us to get connected with a local Real Estate specialist. Their job is to give you the best advice they can give and to help this process go as smoothly as possible!