11 Things to Know Before Moving to Raleigh: Living in Raleigh, NC
Posted by Ryan Fitzgerald on Tuesday, January 24, 2023 at 12:45 PM
By Ryan Fitzgerald / January 24, 2023
Comment
Living in Raleigh
Are you considering moving to Raleigh, NC? Here are 11 Reasons why people love living in Raleigh!

First, let's introduce you to Raleigh, North Carolina. Raleigh is the capital of North Carolina and has so much to offer. Raleigh is ranked the 4th fastest-growing city in the United States; you will understand why below. When it comes to living in the downtown area, experiencing the nightlife and historic buildings to living right outside of Raleigh in a quiet suburb, Raleigh has it all!

Raleigh is located in the Triangle, which consists of Raleigh, Durham, and Chapel Hill. The triangle is known for being the most extensive research park in North America, RTP. People move to Raleigh for all kinds of things but RTP plays a massive role!
Raleigh is constantly growing and it is not slowing down any time soon! Raleigh has a population of nearly 500,000 people with a growth rate of 2% since 2021! This city has become the new favorite spot for developments and large companies!
Let's talk about why so many people think Raleigh is the best spot to relocate to!
Here are 11 reasons why people love living in Raleigh, NC!
Cost of Living
People are constantly moving to Raleigh from all over the country. The city of Oaks has been non-stop growing to bring in an average of 63 people a day! Raleigh's cost of living is 7% lower than the national average making it an affordable city to live in!
Raleigh's utilities, groceries, and transportation are all much lower than the national average. This plays a huge part in most people's lives. A family of four has an estimated monthly cost of $4,327 and a single person has a monthly estimate of $2,435. This makes Raleigh, North Carolina cheaper than 77% of the cities in America!
People move to Raleigh not only for the affordable living it can provide but also for all of the opportunities that are presented within the city! Raleigh has what it takes to support you, and a family. Keep reading to learn more about how living in Raleigh can increase your quality of life.
Jobs
Are you thinking about relocating to Raleigh but are worried about job opportunities? Worry no more! The job market in Raleigh has been the 3rd hottest job market behind Nashville, Tennessee, and Austin, Texas according to the Wall Street Journal. The job market is not predicted to slow down any time soon! With big plans for major companies to move into the area, there will be even more jobs over the years!
As mentioned before, Raleigh is home to RTP. RTP is the Research Triangle Park and it holds more than 300 companies and has more than 60,000 employees! RTP is the largest operating research park in all of North America. They have companies ranging from technology, life sciences, manufacturing, and more, always looking to bring in new talents. Multiple job opportunities are located right here in Raleigh!
Raleigh has some of the biggest companies already located right within our city limits. Red Hat, IBM, Siemens, Wake Med, and more are some of those. These companies offer amazing job opportunities for a suitable lifestyle.
If your job has you traveling, do not worry! Raleigh is home to the RDU airport - Raleigh Durham International Airport, which has ranked "39th Largest Airport in the U.S. by Passenger Volume" in 2021. On top of that, RDU was ranked Top 5 for Customer Satisfaction, which has been its consecutive year in the top 5 and fourth consecutive year in the top 10.
Housing
Moving can be insanely stressful. Especially moving to an area you are not familiar with. Finding that perfect home to move into can be quite difficult. We are here to put your mind at ease! You can view homes for sale in Raleigh on our website or jump over to our sister website to explore more!
The Raleigh housing market has been highly active and will continue to stay active as more people and businesses move into the area. House hunting has gotten a little easier as there becomes more inventory in the market. The median home price in Raleigh is around $448,250 which is a 19% increase from 2021.
The housing market in Raleigh is the third hottest market right behind Tampa, Florida, and Fayetteville, Arkansas. The market and inventory are projected to continue growing as new homes and developments are being built in and around Raleigh, North Carolina!
Whether you are looking for a home directly in Raleigh or the surrounding suburbs, you will be able to find affordable housing that matches your needs. Some towns we suggest, that are all within a 30-minute drive from Raleigh are Cary, Holly Springs, Fuquay-Varina, Apex, Wendell, and more!
We can also connect you with a trusting Real Estate Agent to help navigate your needs and assist you throughout the home buying process!
Education
Education is an important part when deciding where to move. You are looking for the right place when it comes to Raleigh! This city is full of varieties of schools to choose from!
Raleigh, NC is located in the heart of Wake County. Wake County has around 105 public schools and 54 private schools for grades kindergarten through 12th grade. The more people move to the county, the more schools they are building to accommodate! Raleigh public schools have a math and reading proficiency average higher than the statewide average.
Then comes college! Raleigh is home to multiple colleges, the biggest one being North Carolina State University. NCSU is located in the heart of Raleigh, close to downtown. It is a highly-rated public university with 22,929 undergraduate students. The acceptance rate is around 46% with popular majors in Business, Biology, and Mechanical Engineering.
North Carolina State University has been ranked #5 best college for Agriculture Sciences in America, #7 best college in Sports Management in America, and #22 best college for Design in America. These rankings prove how much this university is dedicated to its students and their education! This university specifically has so much to offer and is surrounded by entertainment, food, and history.
There are other schools located in Raleigh that are very loved. St. Mary's is one of the oldest schools in Raleigh. This school is a private/boarding school for girls also located in the heart of Raleigh!
Just down the road, you will also find Governor Morehead School which is a public school for the deaf and blind.
Raleigh is full of options to accommodate anyone when it comes to the educational system.
Dining
Who doesn't LOVE food?! Raleigh has some of the best restaurants in the country! Here are a few restaurants that are highly rated in Raleigh, NC.
Raleigh is also full of local breweries to wind down after a long day or a casual night out with family and friends. A few local favorites are:
Big Boss Brewing Company
Bond Brothers Beer Company
Clouds Brewery
Cotton House Craft Brewers
Fainting Goat Brewing Company
Oak City Brewing Company
Trophy Brewing and Taproom
And many more!!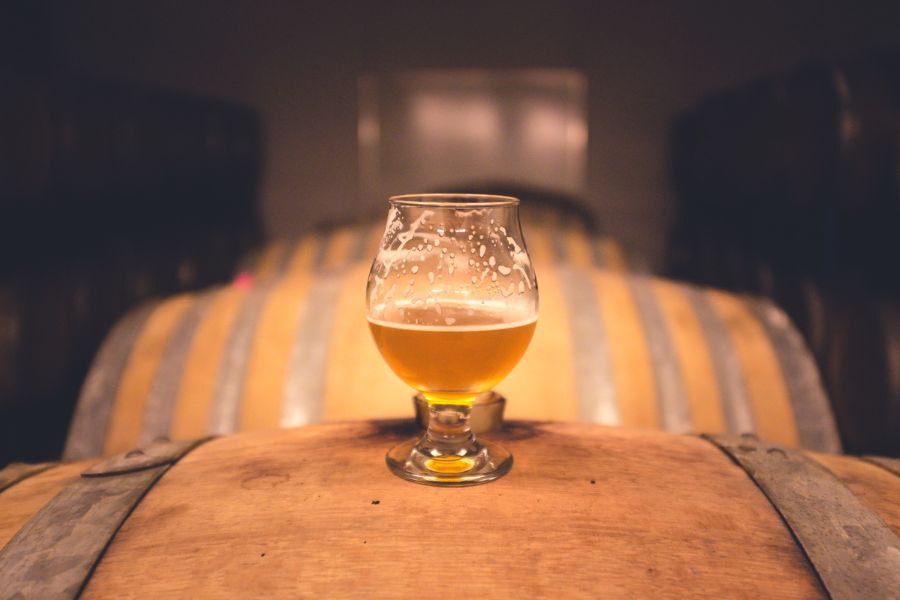 Entertainment
This city of Raleigh is FULL of fun entertainment! Perfect date night options, get-togethers with friends, or a day out with the family! Here are some of the top entertainment spots in Raleigh, NC.
Crazy Axe
Escape Rooms
Museums
Arcades
Bowling Alleys
Trampoline Parks
Movie Theaters
Drive Shack
Red Hat Amphitheater
And so much more!
Nightlife
Now let's talk about the nightlife in Raleigh. Who doesn't love a little fun on the town with friends and family? It is the perfect opportunity to meet new faces and has good drinks! You have so many options to choose from casual bars, clubs, and live music to enjoy!
Raleigh's downtown is full of a variety of bars and restaurants that are open until late hours. Most places are within walking distance from each other or a quick drive! Being in Raleigh you get to feel the city energy while also experiencing small town. The best of both worlds!
There are a few designated places where you will find most of the nightlife in one area. The fan-favorite places are the Fayetteville District, Moore Square, and Glenwood South! There you will be able to find:
The Raleigh Beer Garden
Fox Liquor Bar
The Big Easy
The Raleigh Times
Watts & Ward
TinRoof
The Green Light
Wonderland
The Haymaker
And again, so much more!
Beaches
Another great thing about living in Raleigh is the fact that you can take a day trip to some of the best beaches on the North Carolina coast! All it takes is a two to three hour drive to the beach and before you know it you'll have your toes in the sand and enjoy that salt air! Whichever beach you decide to visit, you will not be disappointed with what it has to offer.
The most popular beach people tend to visit is Wilmington and Wrightsville Beach. Wrightsville is around a 2-hour drive from Raleigh and is close to downtown Wilmington. It is also home to the University of North Carolina Wilmington. This is a great destination for a weekend getaway with tons to do!
We all love the beach for relaxing, but it is also fun to visit a cute, fun, chaotic small beach! Carolina Beach is not too far from Wrightsville, but it embodies a different kind of environment. This beach has a small-town feel to it. It has a variety of amazing waterfront restaurants and it even has bars on the beach. Who doesn't love live music and karaoke at a beach bar?!
There are many other beaches you could visit as well. We promise whichever one you choose to visit, you will not be disappointed!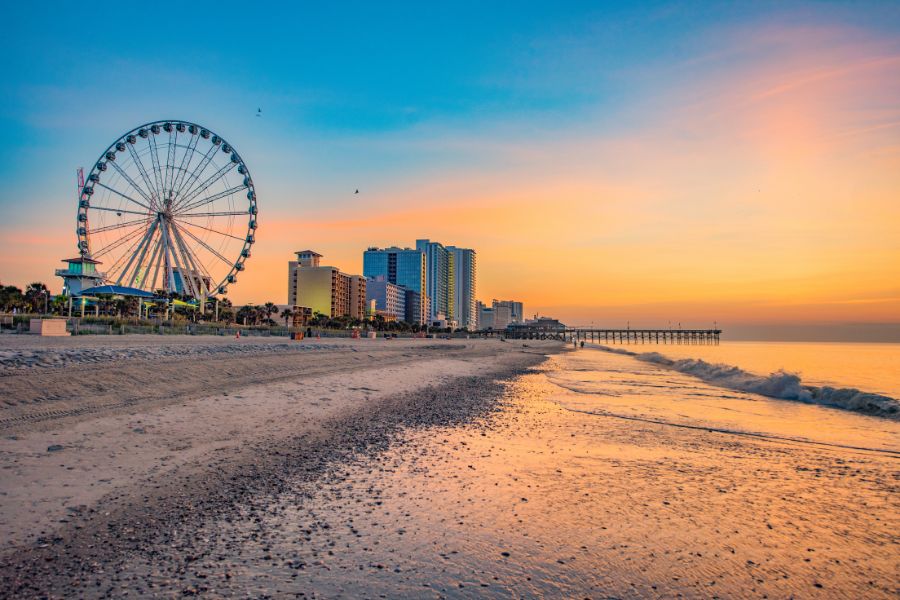 Mountains
Now let's shift to the other side of Raleigh, our mountains! Our closest mountain is Pilot Mountain. This mountain is one of the most distinct landmarks in North Carolina and is so worth the 2-hour drive from Raleigh. There are tons to see and do while visiting this landmark.
Pilot Mountain has amazing trails you can hike on to view the most amazing scenery! You can also experience rock climbing, fishing, canoeing, and horseback riding!
Another must-see mountain is the Appalachian Mountains in Boone, North Carolina. These mountains are located along the entire east coast of America! Not only are these mountains home to Appalachian State University, but there are also so many fun activities you can try out while visiting! They have hiking trails, whitewater rafting, camping, and even skiing!
History/Museums
Now that we have talked about everything that Raleigh is today let's remind ourselves how it came to be! Raleigh was established in 1792 and was named after an English explorer, Sir Walter Raleigh. Raleigh is also known as the City of Oaks because of the Oak trees that line the streets of Raleigh.
Raleigh has such a fantastic story behind it and you can dig deeper into the history by visiting some of the amazing museums in the city! There is even a museum dedicated to only the history of Raleigh called "COR Museum", which is the City of Raleigh Museum located in the 1874 Briggs Building.
Other museums to check out are: